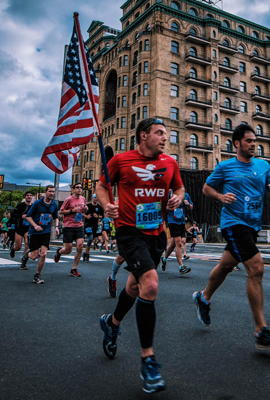 Hello everyone,
Lots going on here at FitMix. For those of you that don't know, we have moved to 154 Haddon Avenue, Haddon Township, 08108.  Bigger and better! Read below to learn about our new bootcamp and yoga classes.
FitMix is excited to announce that Joe Falcone has joined the team! Joe is a NASM certified trainer, one of the highest certifications you can achieve. He also has experience teaching breathing classes and meditation classes.  Joe is also a nutrition advisor at the Liebman Wellness Center.
We have added an additional Thursday night Boot Camp at 6pm.  Joe will be the trainer for this class, following the Boot Camp.  His expertise will take you through a stretching series that will take you far beyond the normal stretching that we do.
FitMix is also excited to announce that Lisa Gambino has joined the team!   Lisa is a certified yoga instructor that achieved her certification at Yogawood in Collingswood.  We are lucky to have her teaching at FitMix, and look forward to seeing this class grow.
We will be offering one Vinyasa yoga class right now, with a Sunday class coming in the fall. Yoga classes are on Tuesdays.
Adult Only Yoga, Tuesday 7:00 pm –8:00 pm
The word "Vinyasa" can be translated as "arranging something in a special way," like yoga poses for example. In vinyasa yoga classes, students coordinate movement with breath to flow from one pose to the next.
Early registration is available and appreciated for all classes.  Please contact me to sign up or if you have any questions about any of the classes!
We are very excited about the new location and what's to come in the future for FitMix.  We couldn't do it without your support, and we appreciate it very much. If you have any suggestions or concerns please let us know.
Thank you,
Brian, Joe and Lisa
FitMix Training
fitmixtraining@gmail.com